When I went to Tone House for the first time, I walked in rather blindly. I really had no expectation. The Game of Thrones theme song was playing, they have red lights kept very dim, and the equipment is hanging from all angles along the walls. The mood was set for intensity.
I checked in, took my free bottle of water and began to stretch. The girl stretching next to me was exuding anxiety to the max! I asked her about the workout and all she could express is that, "You feel like you are going to die and then die again." I was up for the challenge.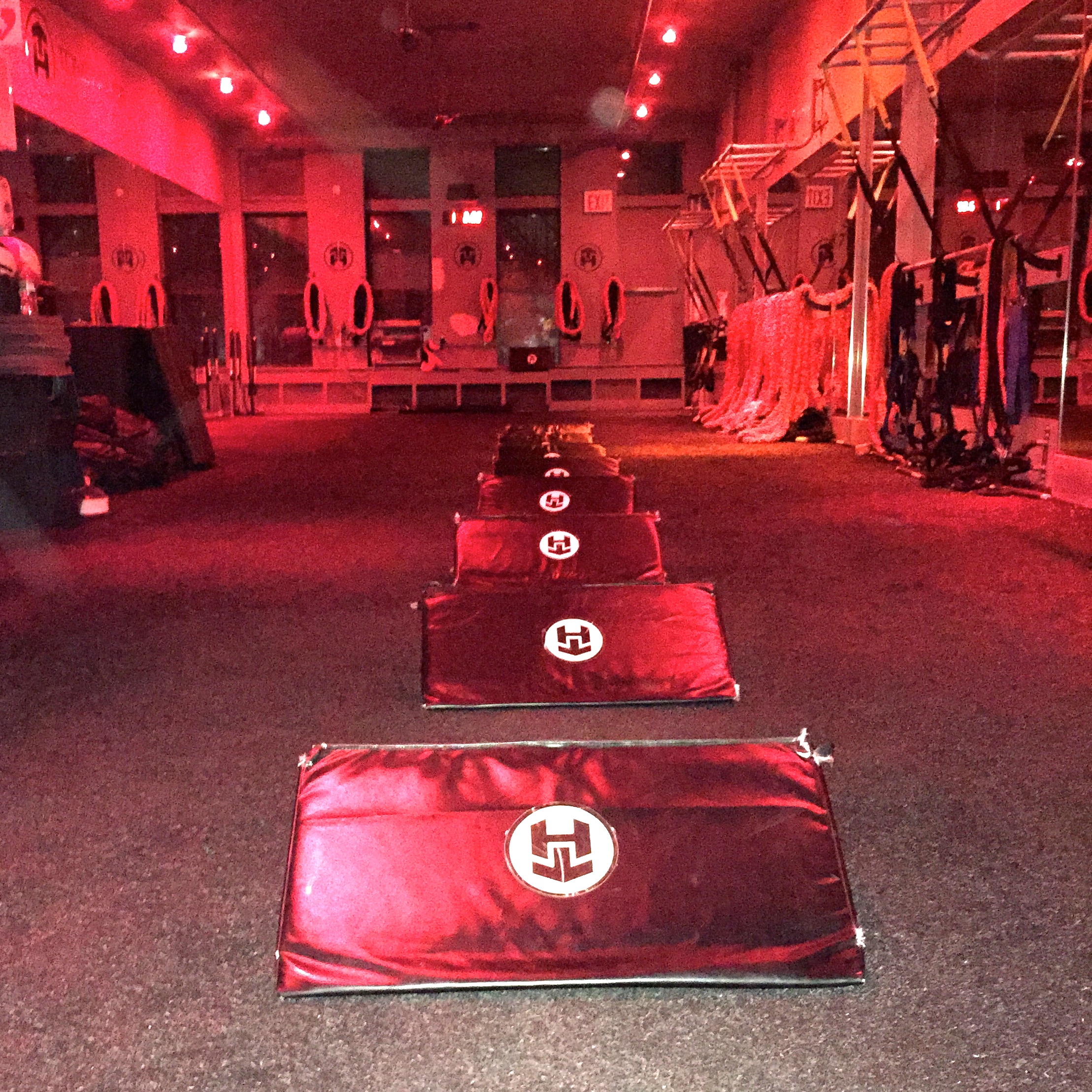 We began the workout with a group huddle and cheer and got right into the warm-up. To be honest I was starting to understand what that girl was talking about. I was most definitely warm. It started with a run over little padded blocks, fast feet drills, and burpie like drop down in between each block. P.S. you better move fast, because the person behind you is ready to plow you down.
Next we did some sprints and my competitive nature made me go full out. I was not sure if I was at a slight ad or disadvantage when Alonzo Wilson, the man who created the program, started running next to me. (I had no clue who he was at the time except a tall guy in amazing shape who was kicking my butt) I definitely worked harder, and crashed even harder at the end of the night.
The girl who was stretching at the beginning of the class was not far off. It was by far one of the most exhausting and EXCITING workouts I have done in a while. It reminded me of one of my college conditioning day. I loved it!!!!!
You know that high you get from all the endorphins when u work out? This was that on steroids. I was so hyped up about it I made all my friends sign up.
I have since tried to make this a part of my weekly training routine. The energy and team-like atmosphere is something you don't see in many other classes in NYC. Everyone comes there to work hard and cheer each other on. Their slogan is, "unleash your inner athlete. Everyone has one in him or her and if you can stay mentally tough you will find out just what your body is fully capable of doing. The best thing about Tone House is that they practice what they preach. If there is an open spot in a class you are sure to see a Tone House team member training next to you and pushing you to the next level.
If you want something different or are in good shape already and are looking to take your workout to the next level you have to try Tone House. I am a bit obsessed.
Let me know how you make out?